To truly understand what Darth Vader represents in the Star Wars universe, you would need to start with the armour that was fashioned for him after he endured extensive injuries during his fight with Obi-Wan Kenobi on Mustafar. I believe the armour Vader wore helped him to transition into the dark side menace that he became and it played a crucial part in the character's evolution.
Let's begin with details taken from Wookiepedia:
Darth Vader's armor (serial number: E-3778Q-1) was designed to maintain and protect the young Sith apprentice's charred body while exuding an air of intimidation and control. His suit followed an ancient Sith tradition, in which the warriors of the dark side of the Force would adorn themselves in heavy armor. The suit's construction incorporated Sith alchemy to augment Vader's severely diminished physical strength and vitality.
The part of the quote I've highlighted above is particularly interesting because it mentions Sith Alchemy. If the suit was given to Vader by Sidious, this means that Darth Sidious partly delivered on his promise to Anakin by giving him the power to survive despite his life-threatening injuries. So I have questions about this. Where did this alchemy come from? Is it something that Darth Sidious already knew as part of his dark side knowledge? Was this something that Darth Plagueis taught him? Either way, it turned Darth Vader into a more powerful Sith Lord and allowed him to use his physicality where he would otherwise be reserved to spending most of his time in a bacta tank.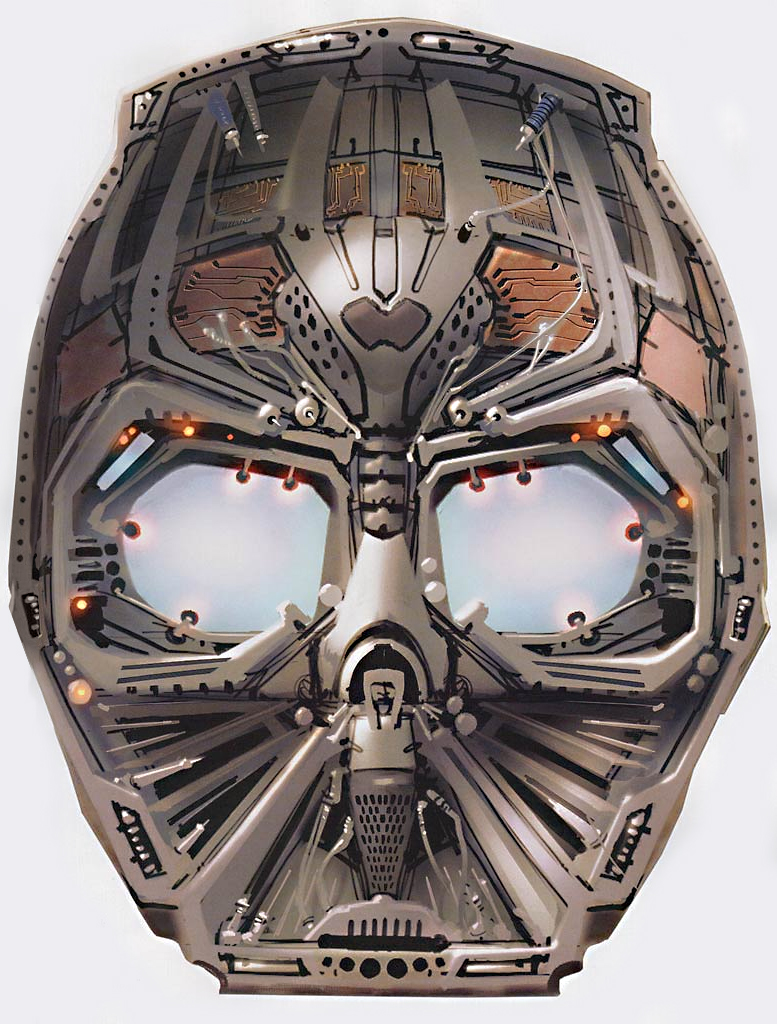 There were only two people that knew of Darth Vader's fate and what he looked like underneath the armour he wore. Darth Sidious and Obi-Wan Kenobi. And this made Darth Vader both stronger and weaker at the same time. Darth Sidious could easily overpower Vader, even with the armour. Darth Sidious made sure that Vader's armour was susceptible to Force Lightning when it was made, giving him an advantage over Vader should the need ever arise. And it did, the end result was Darth Sidious being thrown into a reactor followed by the death of Darth Vader and Anakin's final ascension back to the light side of the force. But before any of that could happen, Darth Vader was a force to be reckoned with as Darth Sidious' dark side enforcer, and he was both feared and respected for the power that he had, particularly by his troopers and crew.
One other question also comes to mind, and that is how did Darth Sidious know that Anakin Skywalker would need the suit, to begin with? Had he already envisioned Anakin's fate? I could definitely get behind this because we had already seen how powerful Darth Sidious was with his fight against Yoda, causing Yoda to retreat into hiding. It is entirely possible that Darth Sidious knew about Anakin's fate much earlier on and was purposefully hiding the truth for his own evil and wicked manipulation game to play out.
Without Darth Sidious, would Darth Vader even exist? I have thought about this often, and my answer to this question is No. It may have taken longer for Anakin to eventually fall to the dark side without Sheev Palpatine whispering in his ear about immortality and Darth Plagueis, but he'd still fall. The end result would not have been in favour for Anakin however because, without Darth Sidious and the suit, Anakin would have died on Mustafar where Obi-Wan Kenobi left him, and Darth Vader would cease to exist. So the relationship between Sidious and Vader was more critical than some fans realise (certainly myself until I wrote this) because, without it, Anakin would never have become the chosen one bringing balance to the Force – which is another topic I'd like to explore in a later post.
Thanks for reading!