Okay now I know how controversial this post might sound but please understand, I don't mean to make this post about the war of the sexes. I am also well aware of what it feels like to be belittled for being female and loving something that is traditionally only enjoyed by men.
So to clarify – I DON'T CARE if you're male or female or you identify as something else. On my blog, you can like whatever you want to like, period. You do not have to be male or any other gender you identify with to appreciate Star Wars more than anyone else. So, moving on…
I got the idea for this post from this blog where there was a post about the top seven starships in Star Wars. And then it dawned on me. Maybe this is one reason why people often think Star Wars is "just for the dudes". How many women do you know enjoy talking about the different types of star wars starships from the movies, or speeders, or anything mechanical?
For anyone interested, the TIE Silencer which then became the TIE Whisper is one of my favourite starships because I like the sleek design with the red cockpit!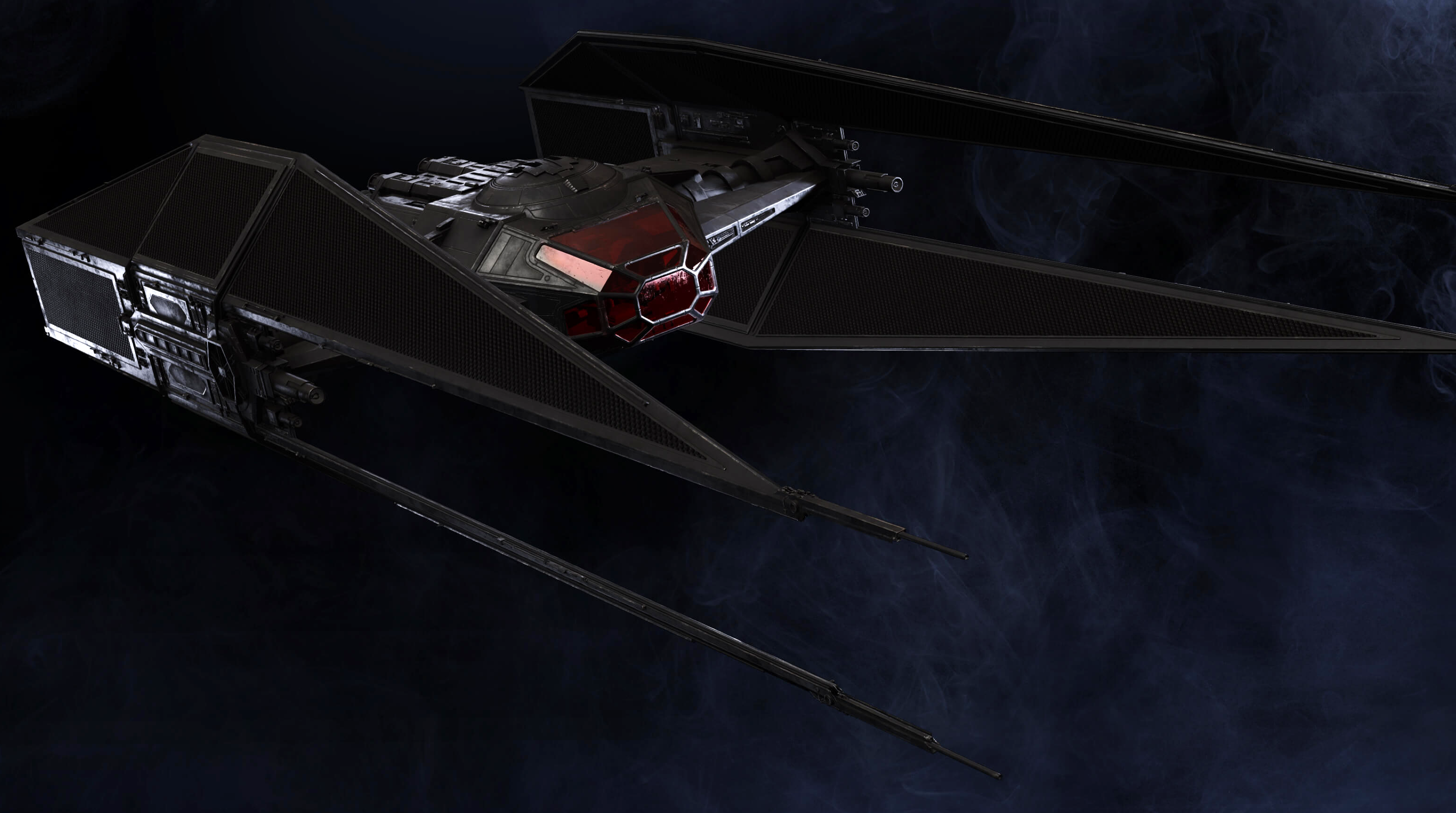 I used to dismember my barbie dolls (lol) and play with my brother's trucks and cars all the time. And I think that being brought up to be who I wanted to be helped me to love and appreciate Star Wars even more. Also, no I am not a serial killer and barbie doll dismemberment is not a precursor to being evil 😂 🤣 My point being that it doesn't matter one iota what gender you identify with. You can like what you like because you just like it.
Seriously though, I think this could be why it annoys me when I see things on the internet that refer to women not being "true" Star Wars fans. Or not really understanding anything at all about Star Wars because it's too "masculine". That is real BS right there. And if you are someone who honestly believes only men can truly appreciate Star Wars, please, unfollow me.
I actually have my own "Best of" list for Star Wars starships and I'll be posting that sometime soon. In the meantime, let me know what you think of my post and whether or not you agree or disagree with my points.
Until tomorrow, stay safe out there, keep creating and I'll catch you later!
If you like my Star Wars posts, you can check out more of them right here.
Thanks for your support!