Hello Star Wars friends! I hope you've been looking forward to another Star Wars universe post from yours truly, lol 😅😁 because this one is going to be semi-lengthy.
So instead of reviewing each episode, I felt it was easier to review the entire season once it was completed. Some folks like to review by the episode, which is totally cool, and I sometimes do that too, but it all depends on what I'm reviewing. Since I talk about the movie and TV-related things on my other blog, I figured The Bad Batch wouldn't need an episode by episode breakdown here.
So The Bad Batch has ended, and I have to say that I was really quite underwhelmed by it in its entirety. Perhaps this is because I've come to love so much of the animated content from the Star Wars universe that I am always raising the bar higher for the next thing. I just don't think those dizzying heights where The Clone Wars and Rebels exist were reached in The Bad Batch's first season.
FOR ANYONE THAT HASN'T SEEN THE FINAL EPISODE OR THE FIRST SEASON YET, SPOILERS ARE AHEAD!
The Introduction of Omega
Honestly, I didn't really think all that much of Omega as a character. I liked her in small doses (which kind of became more difficult as the season continued), and I liked the fact that she was a clone as well, but that's about it. I sometimes felt that she meddled with the Bad Batch and their missions, and sometimes she didn't really help. My question when it comes to any character, whether it's Star Wars or any other fandom, is always "Does this character bring any value to the show or film? Do they make it better?" I felt that the Bad Batch clones were fine without Omega. And there really isn't much else to say.

Returning characters – Fennec Shand
Fennec Shand showing up, on the other hand, was way cool, and she certainly made the episode a lot more interesting and engaging for me. Linking back to characters that I liked from the live-action universe was a definite highlight. In fact, any connection to any other characters from the live-action stories/films/shows are always so well written and timed and placed just right to push things along at a good enough pace to keep things fresh and exciting.
That thing with CT-9904 aka "Crosshair"
Not gonna beat around the bush, Crosshair is still one of my favourite characters, and he brings so much to the show with his obstinate and rigid personality. Crosshair abandoning the Bad Batch and going his own way was one of the show's highlights for me. He caused a special type of rivalry and tension that almost always makes for exciting storylines.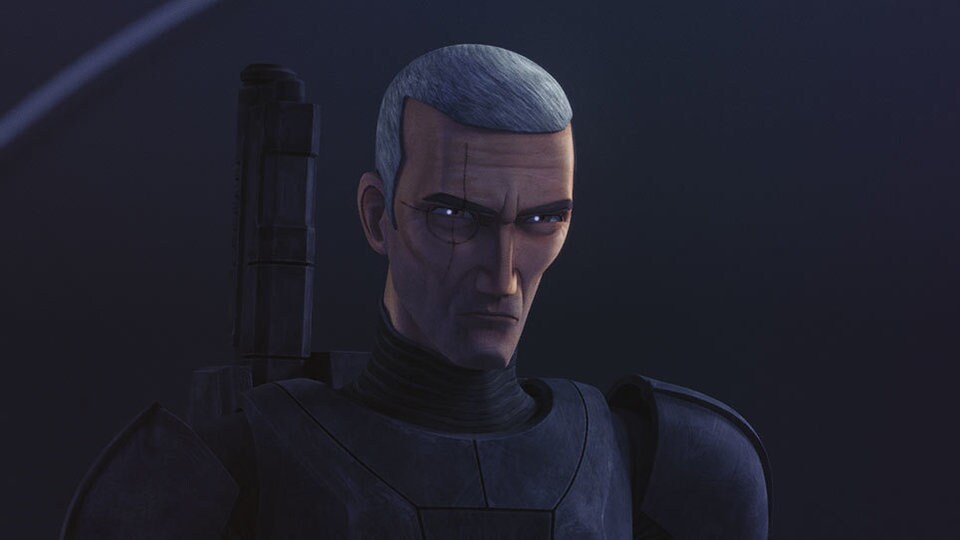 DID YOU SAY CAD BANE?
One of the best parts of the entire show was seeing Cad Bane. I was so surprised and taken aback by his presence in that episode. It was one of my favourite episodes because of that, and if that wasn't cool enough, we also got a show-down between him and Fennec Shand! Amazing stuff.
Yup that really was Hera Syndulla!
It was AMAZING seeing Hera pre-rebels! We finally get to look at her character, who she is and where she came from and most importantly, how she became a pilot (well, sort of). I liked that we also get to see who her parents were and where she lived as well. I am always happy to see background details on any character in the Star Wars universe, especially in live-action shows and films. But I'll settle for animated too!
FINAL SUMMARY
I've purposefully avoided reading many opinions on The Bad Batch because I wanted to spend time with it myself and see how the season evolved. I was happy with most of the missions that The Bad Batch went on, but some of them were so boring! I guess some fans refer to the less interesting episodes as "fillers", which is a way that fans can say "not a very good episode so skip it" sort of thing. There were definitely a couple of episodes that I could have slept through and not missed a thing. But some episodes really made up for those "fillers", too, so it seems to balance out for me.
My final comment is that I thought the season was way too long. If they had left it at 10 episodes, I think it would have been a much better season. But I guess we'll see once it returns for Season Two (pretty sure it has already been confirmed for a second season). So if you're a Bad Batch superfan, you'll be pleased with that news!
Let me know what you think of my review and what you thought of the season!
Stay safe, keep creating, and I'll catch you all in the comments or in my next post!
If you like my Star Wars posts, you can check out more of them right here.
Thanks for your support!