Over the years, it has become a tradition to write a New Year post hoping that I will reach any new goals I decide to reach that year or at least do my best to achieve. This isn't all that uncommon for bloggers at this time of year. But last year, I did something a little different on my other blog, and I tried to make myself accountable for the goals I listed at the beginning of the year.
That method worked much better than previous posts where goal-setting was important. It's also lovely to look back on what you've achieved versus what you haven't and to reassess your goals for the new year. I guess most people make these lists at the beginning of the year with the hope they'll tick off every box by the end of the year. My success rate has never been 100 per cent. So this is probably a good indicator I am not using the S.M.A.R.T. goal method effectively enough, OR for whatever reason, I'm just giving up.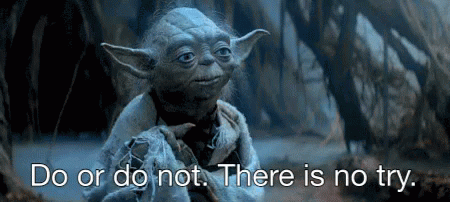 So this year, I'm not going to set myself any "goals" as such, but I'm going to make a shortlist of things I want to improve on throughout the year. And I will actively revisit my "goals" every quarter (or more often if required) to track where I am in the process. This might seem like "goal setting" to many, but it doesn't feel as rigid in my mind. I'm not a psychologist, but perhaps my brain just doesn't respond to the rigidity of setting challenging goals to achieve. I used to be the type of person that did that regularly. But that was years ago, and I am a different person now. I guess I've become soft in my older years, lol 😅
I still want to hold myself accountable for not achieving what I want, but I don't know how to do that in a way that doesn't make me feel bad lol  – does anyone have any suggestions?
So the S.M.A.R.T method only works if I am tracking progress throughout the year. But this again seems rigid, it feels a little like suffocation, and I know I will never achieve any goals if I feel like I am putting too much pressure on myself to achieve them.
Even Yoda's message about doing something makes more sense. Trying only gets you so far, and it's not enough.
It might sound like I am letting myself off easy, so the goals don't seem unachievable, but really it's not that at all. I just don't have the fight in me to push myself this year. I feel somewhat deflated after last year. Who knows if this will change? But for now, I still want to improve; I still want to move forward.
Here is my list for 2022
Read more books – at this stage, I have like five books I am reading but never finishing. I don't know why that is, but I seem to get distracted by other things easily. So this step is to at least finish FIVE books this year. Not that many, considering how many books I used to read (usually a book a week). I just stopped reading entirely, and I want to go back to enjoying reading again.
Work on my fitness. Last year I was diagnosed with hypertension (high blood pressure), and I need to focus on getting fitter, even in small steps. I will buy a treadmill soon, and I'll slowly track my progress.
To care less about social media and more about the well-being of my family, myself and others. I want to become a better person in general.
To formulate a plan for my writing and where I need or want to take it in future. This could even mean leaving my current job to pursue writing again, I'm not sure, but it's a HUGE step which is why I need to make a plan with smaller steps to work through so I can achieve it. This goal might take more than a year to put in place; I just can't confirm that yet. It's definitely a super-goal I need to break down into smaller steps.
That's it; only four things I want to work on, but they seem like big things to me right now, so it's going to be interesting to see how well I do in the months to come.
And finally, a HUGE thank you to all my friends and readers here on WordPress. I say this every year, but I mean it when I say that without you all reading and liking my posts, life would genuinely be more challenging and less enjoyable. I am thankful for you all, and I wish you the best of everything! 🙏😁😊
Let me know what your goal setting plan looks like this year, as I am keen to read them! Are you going to be setting new goals or working on previous goals? Or are you going to avoid doing it all together this year? I'll be hanging out in the comments, so feel free to join me there, friends. If you've got a goal-setting post you think might help me, please let me know!
If you like my posts, you can check out more of them right here.
Thanks for your support!