🛑‼️
THIS REVIEW IS NOT SPOILER-FREE. PLEASE DO NOT READ IF YOU HAVE NOT SEEN THIS

🛑‼️
EPISODE SIX
Welcome fellow Star Wars fans to another update/review and discussion. I say discussion because there is something I wanted to discuss regarding the latest episode separately. I am keen to see what my readers think because my Instagram readers are all a mixed bag of views on this.
So here's the question which you can think about while I pick apart episode six of The Book of Boba Fett. The question is (only for those that have seen it obviously) "Do you think the latest episode was purely fan-service or do you think it was genuinely entertaining?"
On with the review – so there will be spoilers (if you managed to not read my spoiler banner above, you should click away right about now). I went into this episode completely unaware of who would be in it. I had a feeling already that Grogu might reappear because of The Mandalorian's path heading right back to him again. This means that Luke Skywalker could also appear. But there were two other characters that were also very exciting to see which I didn't know about being Ahsoka Tano and Cad Bane.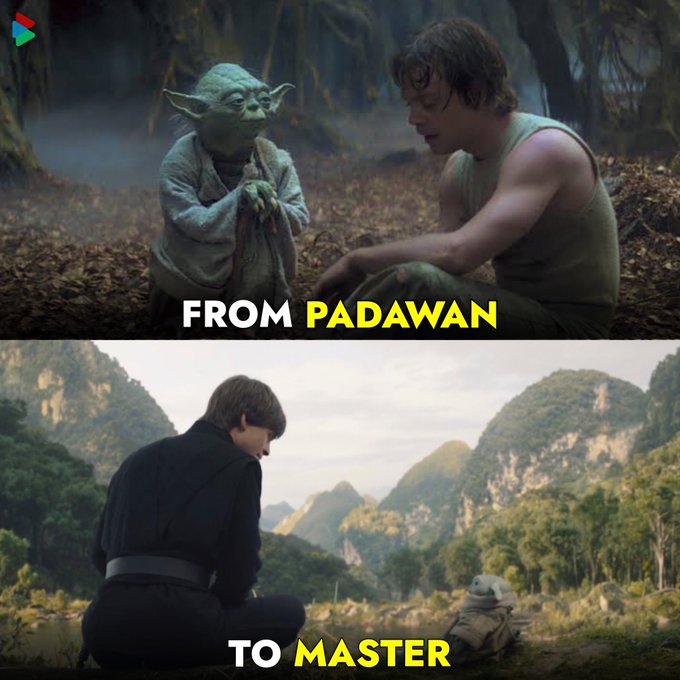 Some fans are criticising this episode saying the script was seriously lacking and relying on "fan service" to appeal to the fandom. Did we need to see Luke Skywalker for this story to progress? Absolutely! I believe Luke being who he is (and his importance), it's inevitable that the story of Boba Fett AND Din Djarin would include him. Luke is on the precipice of creating the Jedi Academy which was or is a huge deal in Legends lore. I am not sure where they'll go with Luke's story. But the fact that he's in this show is a good indication of where Dave Filoni and Jon Favreau (and the other writers) might be going with Boba Fett and even Mando's storylines.
Boba Fett may not be in every episode of his show but that doesn't mean it's not his story. I understand why some fans are a little unhappy about all of these huge Star Wars characters appearing in his show. But perhaps there is a good reason for it? I think as an audience we need to have a little more faith in the creators and their processes. When I read comments about this episode I see fans calling out the series as not being about Boba Fett at all. And I understand that too. But I am going to push those comments aside and focus on what may lie ahead; kinda like Luke does 😄😃 And I find that to be really exciting!
"All his life has he looked away… to the future, to the horizon. Never his mind on where he was."
We also see other minor characters reappearing like Cobb Vanff who has quickly become a fan favourite. Timothy Olyphant does a fantastic job as the "western" Sheriff looking after his people in the middle of the dune sea. What happens to him is HUGE as well but nobody even talked about that😅. Everyone focused on the lack of Boba Fett and the other characters showing up.
Did anyone even care about Cad Bane?? He's only one of the most skilled bounty hunters in the Star Wars universe!
It's not silly for the writers to want Luke, Mando and Boba all in the same show. This is completely new territory for the creators and writers. Nobody really knows what happened after the years that followed the Rebellion in Ep 06. There is a huge amount of time after Vader's death and the new Jedi order being created by Luke. They are merely trying to write the best story that cohesively joins all of the main characters of their shows together.
My final comments are really nothing more than advice if anyone wants to take it. And that is if you're dead-set as fans to dislike where Boba's story is going, you're probably not going to like what happens next. From what I've read, Boba's story was only ever meant to be one standalone season. And could explain why they've got so many other characters involved.
So that's it from me for another episode – please tell me what you thought and loved about this episode! I will be in the comments as always. MTFBWY! Have a good weekend 😄😃
If you like my Star Wars posts, you can check out more of them right here.
Thanks for your support!