After reading several different sources of information about this event in the Skywalker saga time line, I wanted to put this question to my readers to see if anyone has a different opinion.
Matt Martin (Lucasfilm) Makes References to Ben Solo
According to Matt Martin of the Lucasfilm Story Group, Ben Solo was still responsible for the burning and subsequent destruction of Luke's Jedi Temple. We see a distraught Luke Skywalker standing next to R2-D2 watching the temple he built burn.
Charles Soule's Comic – The Rise of Kylo Ren #1
Wikipedia has conflicting information about this and as we know, the comics that were written and released by Charles Soule paint a different picture of what happened. According to the comic The Rise of Kylo Ren #1, Ben Solo didn't destroy the Jedi temple. According to the comic, it was destroyed by a red lightning storm above the temple when Ben Solo was outside it as below: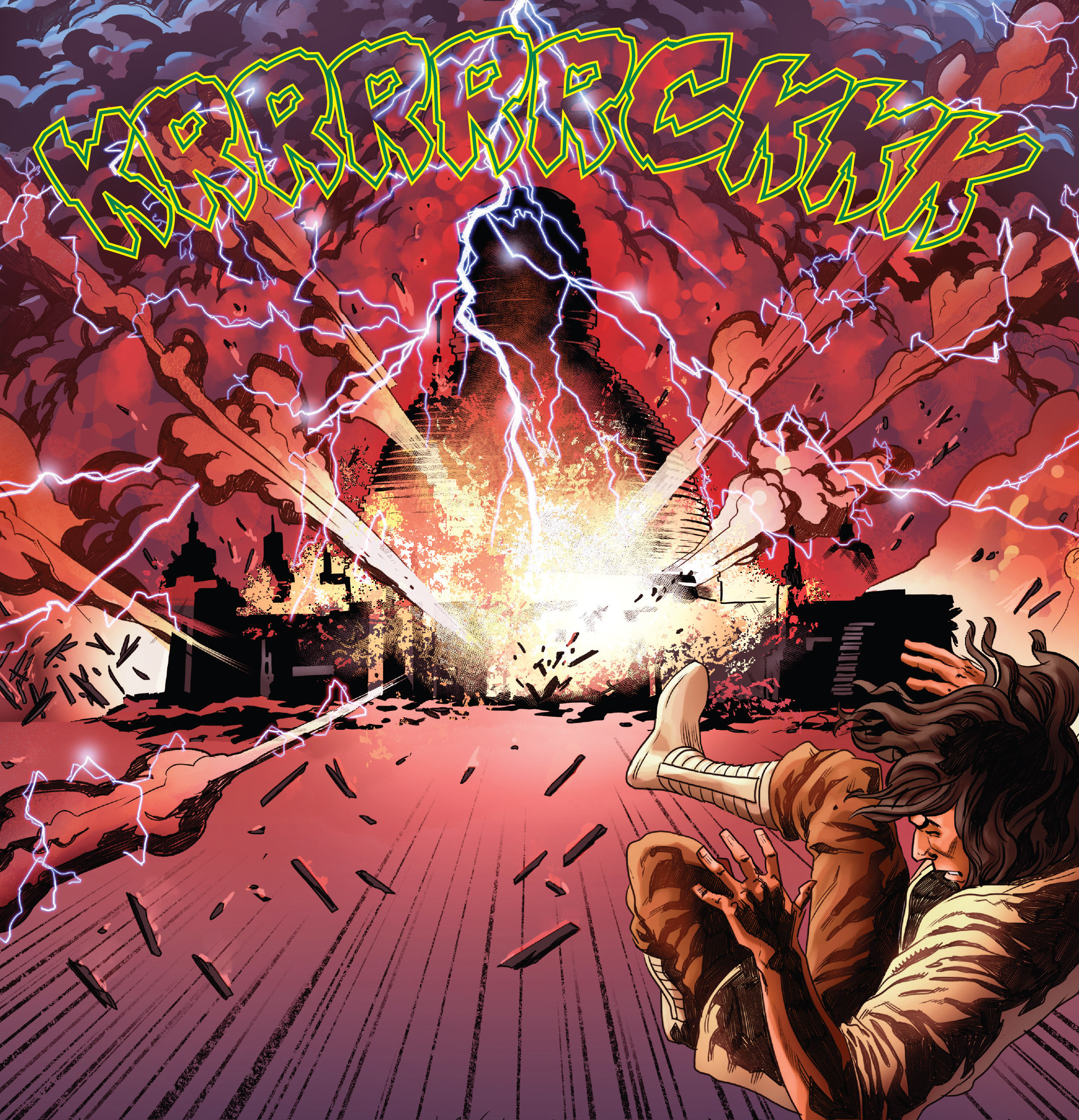 It's actually quite an important point because if Ben Solo was responsible for the destruction of the temple as well as the deaths of the Jedi students, it makes him totally irredeemable in my eyes. And I never agreed with the redemption arc.
But if he didn't do what everyone thought he did and isn't responsible for killing the Jedi and destroying the temple, that just leaves a huge hole in the plot of the sequel trilogy. And if he didn't do it who or what did? What was this mysterious "red" lightning that appeared out of nowhere – was it Snoke controlling Ben's twist of fate? That would make sense because we know that Snoke (Palpatine) was already grooming Ben at that point to turn him to the dark side.
It just goes to show how much inconsistency exists in the Star Wars universe and I think that leaves almost anything open for individual interpretation. Don't you agree?
Let me know what you think about this post – do you believe Ben was innocent? Or do you think he was fully responsible for the destruction of Luke's temple? Hit me up in the comments, friends!
Stay safe out there, keep creating and I'll catch you in tomorrow's post!
If you like my Star Wars posts, you can check out more of them right here.
Thanks for your support!